Coastal Orthopaedic & Sports Medicine Center takes great pride in our staff and the quality of service we offer to our patients.
Our physicians utilize physician assistants in the care of our patients. Physician assistants are health care professionals licensed to practice medicine with physician supervision. As part of their comprehensive responsibilities, PA's conduct physical exams, diagnose, and treat illnesses, order and interpret test, counsel on preventative health care, assist in surgery, and in virtually all states can write prescriptions.
Within the physician-physician assistant relationship, physician assistants exercise autonomy in medical decision making and provide a broad range of diagnostic and therapeutic services. Coastal Orthopaedics physician assistant's staff is happy to help!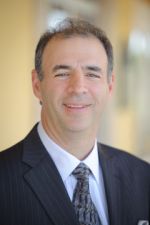 Michael Flosi grew up in Chicago, Illinois where he lived for 42 years. He graduated from De Paul University in 1983 with a BA in Political Science. Mr. Flosi owned and operated a successful business for ten years. He returned to school in 1997 and received a Pre-Med Degree and attended Marywood University Physician Assistant Program, graduating with a BS in Physician Assistant Studies, graduating with top honors.
Experience and Employment: Practicing Certified Physician Assistant for over seven years, including experience in trauma and elective orthopaedic procedures which include total joints, sports medicine and hospital inpatient/outpatient and clinical experience.
Activities: Mr. Flosi enjoys cycling and spending time with close family and his dog, Kummi. Mr. Flosi treats and respects all of his patients as if they were his own family with no exceptions.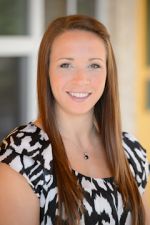 Stacia Brink is a native of Daytona Beach, FL. She attended Palm Beach Atlantic University where she graduated Summa Cum Laude in 2007 with her BS in Athletic Training, with a concentration in Exercise Science.
She worked as an Athletic Trainer for two years before beginning the Surgical Physician Assistant Program at the University of Alabama at Birmingham. Her training focused on surgical techniques and procedures while providing a large medicine based curriculum and allowing her to gain experience in a variety of medical specialties. She graduated in December of 2011 and is a Florida licensed Physician Assistant.
Stacia enjoys spending time with her husband, Robert, their 5 month old daughter and their two dogs, Macie and Marty. They enjoy visiting with friends and family as well as running, reading, spending time at the beach, and keeping up with all the activities and sports teams that Florida has to offer.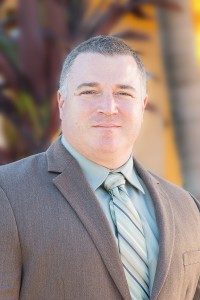 Steve Sanders comes from New York State.  Steve worked with an orthopaedic practice in New York and was also a professor of Radiology at Hofstra University.
He has been a resident of the Treasure Coast since 2009.  Has experience in the emergency room at both Lawnwood Regional Medical Center and Martin Health Systems.
Steve is a member of the New York State Society of Physician Assistants, the AAPA, the American Society of Radiologic Technicians, and the American Registry of Radiologic Technologists.
Steve enjoys spending time with friends and family.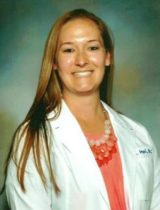 Ashley Engel was born and raised on Long Island where she lived for 18 years before venturing to Orlando to complete her Bachelor of Science degree at the University of Central Florida. Throughout her time at UCF, she worked as an EMS volunteer as well as a certified nursing assistant. After graduating in 2013 with high honors, she traveled back home to NY to complete her Masters of Science degree in Physician Assistant Studies at New York Institute of Technology.
Ashley is a member of the American Academy of Physician Assistants, Florida Academy of Physician Assistants, and Physician Assistants in Orthopaedic Surgery.
Ashley has always had a passion for orthopedics and sports medicine, which stems from her history of being an athlete since the age of 3. She grew up playing soccer and lacrosse, and continues playing for fun today. She also enjoys spending time with her family and friends and going to the beach.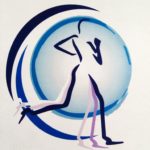 Carolyn, or Carrie for short, grew up in Pittsburgh, PA.  She graduated from Virginia Tech with a BS in Biological Sciences and a minor in Psychology in 2014.  She worked as a student athletic trainer while getting her degree.  During this time she found a passion for treating orthopedic injuries which inspired her to pursue a career as a Physician Assistant.
She graduated from Lincoln Memorial University in 2018 with a MMS in Physician Assistant Studies, during which time she completed training in multiple medical specialties including general orthopedics as well as trauma.
In her spare time she enjoys paddleboarding, travelling, and spending time with family, friends, and her labrador retriever, Lexi.
Alexander M. Starek, PA-C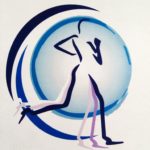 Alex was raised in Columbia, Illinois, located 30 minutes outside of St. Louis, Missouri. He graduated from Southeast Missouri State University in 2014 with a Bachelor of Science in Biology, Pre-Physician Assistant Studies. During his undergraduate time, Alex worked as a retractor holder in the operating room assisting with various surgical specialties including orthopedics.
In 2015, Alex began his medical training at Lincoln Memorial University – DeBusk College of Osteopathic Medicine Physician Assistant Program in Harrogate, Tennessee. While in school, he spent a year of clinical rotations on the Treasure Coast of Florida, where he began his career as a licensed Physician Assistant with Coastal Orthopaedic & Sports Medicine Center in 2017.
Alex's hobbies include hunting, carpentry, and the outdoors. He is happily married to his wife, in which they enjoy spending time together with their cat, Phoebe and dog, Gunther.